From our juicing pulp and food scraps to our plant-derived cups, bowls, and utensils, we compost it all. Our compost partners turn this waste into soil, which is then given back to local farms. Bring back your glass bottles for a rebate so we can clean and use them again. What all this means is that our waste doesn't end up in landfills or the ocean, which is great for our planet!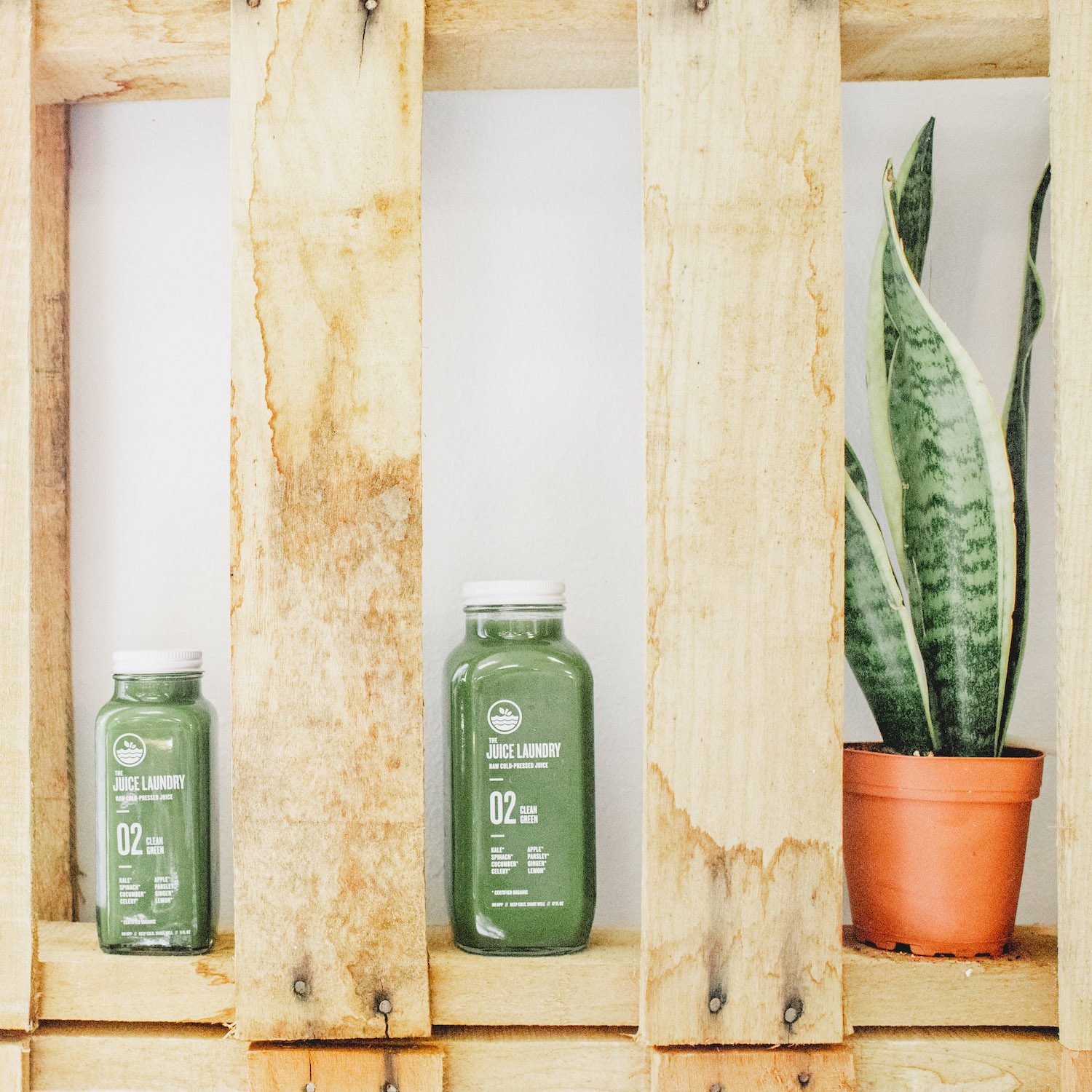 The Juice Laundry was founded on the concept of keeping our bodies clean and healthy, starting with what we put into them. Raw, organic fruits and veggies are nature's medicine and the foundation of preventative health care. Whether juiced, blended, or eaten whole, fresh produce is full of life-giving nutrients and enzymes. We choose to use 100% organic ingredients, 100% of the time, because the phrase "organic when possible" is often highly misleading. If we can't find something organic on a given day, it won't be on our menu. That's our commitment to you, and to your health. Thanks for checking us out!
WHAT OUR CUSTOMERS ARE SAYING...
/** * @var $module \Ucraft\Module */ ?>
Paola (C'ville)

Wonderful and beautiful place. Delicious vegan chili and a dazzling juice and smoothie menu.

Liberty (D.C.)

Best açaí bowl I've ever had! Great service and amazing food.

David (C'ville)

Their commitment to sustainable utensils and ware is something I hope most people respect. We ... are leaving a huge trash footprint and every little step we can take to compost is a good thing for [future] generations.

Rachel (C'ville)

Obsessed! Friendly staff and very chill ambiance. Definitely will be a regular here!

Aud (D.C.)

Creamy Cashew is amazing. Cold Brew Mocha Latte is amazing. Rinse & Re-Beet is amazing. Rinse & Recharge is amazing.

Janelle (C'ville)

I love this place! Everything I've had there, from a smoothie, to smoothie bowl, to the bottled drinks, has been so yummy. My body thanks me every time!